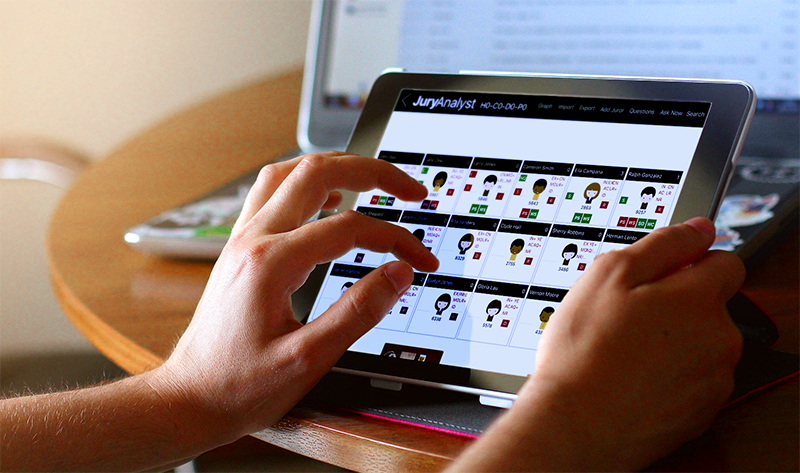 Winning Your Case Before It Even Goes to Trial
Jury Analyst is a managed solution software suite and iPad app developed using proven winning strategies of award-winning trial attorney Robert Eglet.
In a career spanning 28 years and over 120 jury trials, Eglet has won an astounding 97% of his cases and earned multi-billion dollar record-setting verdicts for his clients.
Jury Analyst e-learning modules were created using a platform developed by Harvard University. They pair Eglet's years of successful strategies with Big Data pooling.
Using a methodology combining Behavioral Science, Data Analytics, and Technology the Jury Analyst process offers a distinct advantage for attorneys.
New patterns become clear when data is filtered through the latest data analytics algorithms, providing valuable insights that were previously unattainable.
Patterns are made up of Psychographics which is an understanding of the jurors personality. It's a jurors personality that drives behavior and behavior obviously influences how decisions are made.
By having data collected and indexed a model can be formed  to predict the personality of the juror and thus help with the selection process.
Adding this new information to your legal knowledge and experience creates a revolutionary approach to your jury selection and trial planning.
"Using the formula for success in jury selection that I've perfected over my 28-year career coupled with the Jury Analyst's scientific data and analytics you'll be more efficient and effective in voir dire, win more cases, earn larger verdicts for your clients." ~ Robert T. Eglet, 2013 National Trial Lawyer of the Year